Running Board for European
Luxury SUV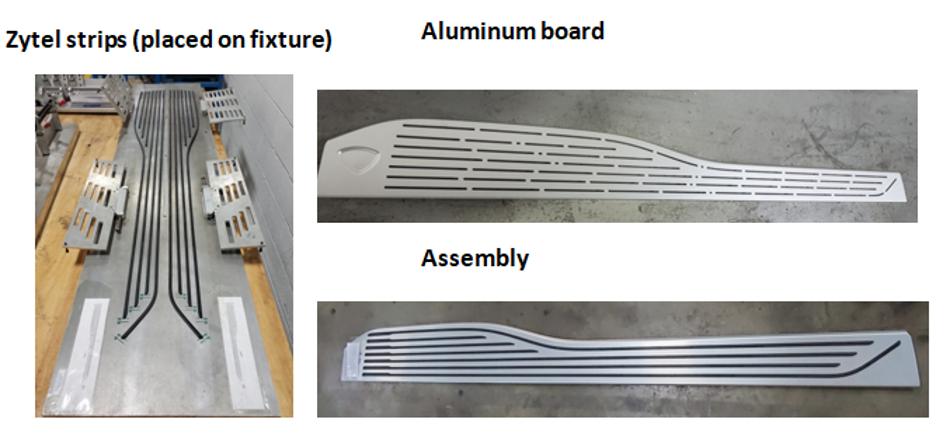 Developed plastic inserts to snap-fit aluminum running board. Over-moulding was not an option due to potential damage to class A surface.
It requires a complex pair of molds 2.2m x 2.0m using 2750 ton machine using 326 slides and 17 drops for the hot runner system.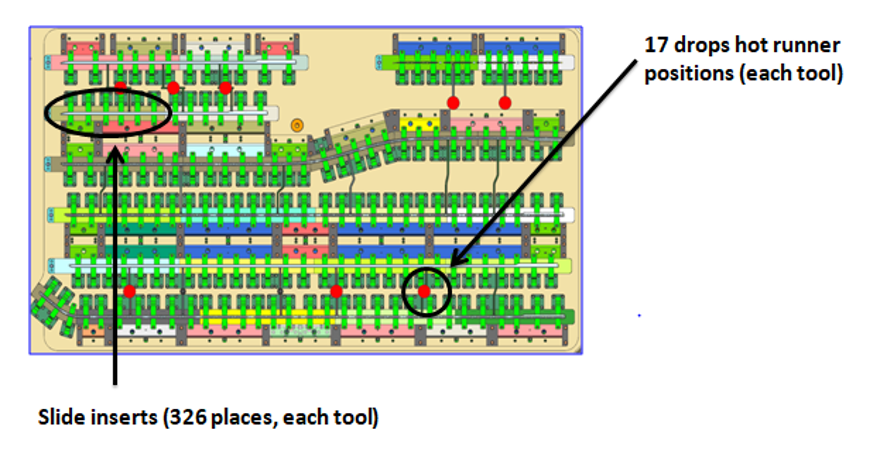 Molded inserts need tight tolerances, anti-slip surface and overcome thermal expansion properties of plastics and AI.
Trials of various materials like PPA, PET, Nylon, Acetal were conducted with final selection of Hytrel.